Sumner College Student of the Month: April 2023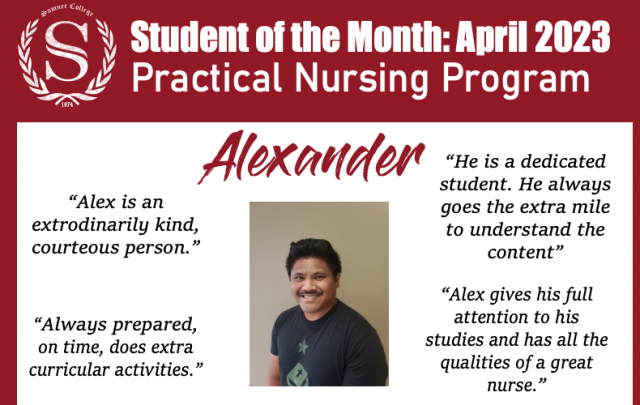 Congratulations to PN student, Alexander, for being awarded the Student of the Month for April 2023. With over ten years of experience working as a CNA, Alex has always been inspired by the hardworking and patient nurses he worked alongside, which motivated him to pursue a career as a nurse. Alex takes pleasure in caring for people and being a part of their recovery.
CONGRATULATIONS ON YOUR ACCOMPLISHMENT!