Sumner College Student of the Month: February 2023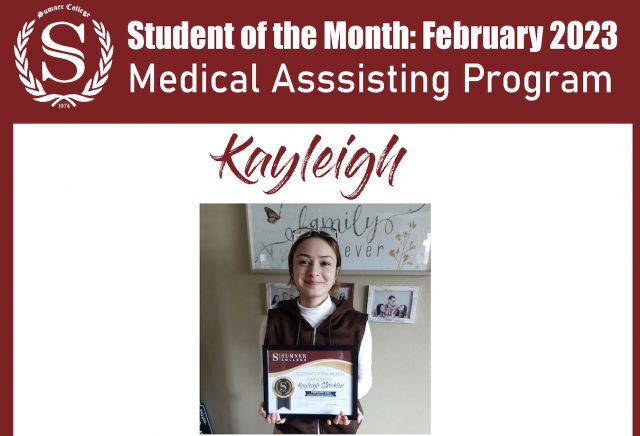 Congratulations to MA student, Kayleigh, for being awarded the Student of the Month for February 2023. Originally from Illinois, Kayleigh moved to Oregon in December. She was inspired to become a medical assistant because she wanted to help others and was unsure where to start in the medical field. She recognized that becoming an MA would give her the opportunity to decide.
CONGRATULATIONS ON YOUR ACCOMPLISHMENT!