Sumner College Student of the Month: March 2023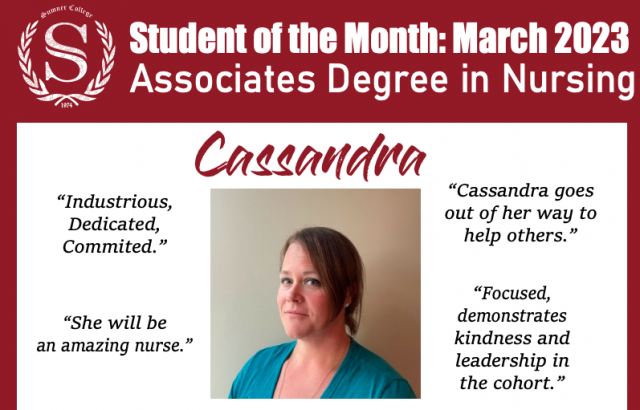 Congratulations to ADN student, Cassandra for being awarded the Student of the Month for February 2023.Cassandra is an inspiring individual who's mantra is "be the good you want to see in the world". Cassandra's daughters inspired her to pursue her nursing degree.
CONGRATULATIONS ON YOUR ACCOMPLISHMENT!