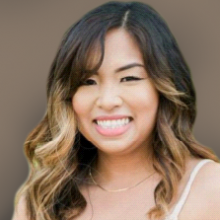 Anna C.
RN
Registered Nurse
The Portland Clinic
Graduate, Associate Degree in Nursing Program
"This is just the beginning of my career. I have always felt passionate about caring for people."
Anna's Story
Before attending Sumner, Anna worked as a CNA at a Skilled Memory Care Facility, where she enjoyed connecting with clients and getting to know their stories. She stated, "I have always felt passionate about caring for people who are at all stages of their lives, and this is just the beginning."
What appealed to her most about Sumner College was the process to get started. "The staff was quick to get me the information that I requested. I had been applying to nursing programs for two years and was waiting to get into one
when I found out about Sumner College."
Since completing the program, Anna is confident that choosing Sumner College was a great decision. "This has been such a challenging and fulfilling experience. I definitely feel like I have the right foundation to get started as a nurse, and Sumner College has given me that."
Anna's past experience in the medical field led her down the path to accept a registered nursing position with The Portland Clinic. "After I get some experience, I will go back to school for my Bachelor's and Master's degree, and one day hope to be a part of a Cancer and Alzheimer's research team".