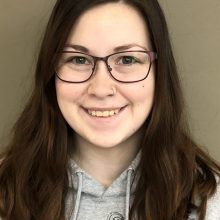 Jessalyn A.
LPN
Licensed Practical Nurse
Marquis Companies
Graduate, Practical Nursing Program
Jessalyn's Story
I always knew I wanted to be in the healthcare field.  I began by working very hard as a CNA, and raising my young daughter.  Seeing a family member in and out of the hospital, and having a mother who is a Labor & Delivery Nurse, really sparked my interest to further my studies and become a nurse.  After failed attempts trying to enroll at other schools, I listened to my co-workers that had completed Sumner's Practical Nursing program and highly recommended I give it a try.   I am so glad I did because I was able to complete the application process with ease. I really enjoyed the classes at Sumner College! One day I would really like to pursue a BSN degree and work in labor & delivery like my mother.