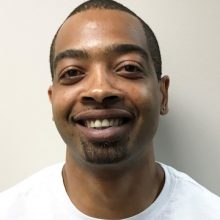 Malik E.
RN
Charge Nurse
Dialysis Clinic
Graduate, Associate Degree in Nursing Program
"I was impressed by my amazing cohort members and the supportive faculty"
Malik's Story
Malik enrolled at Sumner College because he wanted to move up in the company he was employed at as a Patient Care Technician. He appreciated the fact that it was a two year program and that prerequisites were included in the curriculum mapping for the Associates degree.
After successfully passing the NCLEX exam Malik started training as a Dialysis Nurse. After 6 months in this role he started his training to become the Charge Nurse at his clinic. He will assume this role after 1 year of RN experience. His ultimate goal is to become Clinic Manager for his own dialysis clinic, serving as a patient advocate and role model for new nursing professionals
Malik enjoyed the smaller class sizes, met some amazing peers, and had the opportunity to build relationships with extremely supportive instructors.