5 Tips For a Pain-Free Nursing Education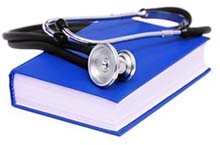 Anyone who's completed nursing school can tell you where they floundered in their education. These could be big mistakes, such as choosing the wrong school, or small mistakes, like not "reading" an instructor very well. Nobody makes it through school without a few blunders, but if you follow these five rules of thumb, you should be able to avoid most of the big pit-falls.
1. Gain first-hand knowledge of a field before choosing it as a career path. 
Any experience you can gain in the field, such as through volunteer work, family or friends in the profession, etc., will help avoid major career disappointments. When I finished nursing school, there was a couple in my class who graduated with wonderful grades, passed the RN exam, and within weeks opened a plant nursery in their community. Nursing, nursery: it's a common mistake. Did they know what they were getting into?
2. Make a careful assessment of your career goals, short- and long-term. 
Look at your goals and choose a direction that will work best for you and your family. Online courses and other flexible alternatives are making it easier to complete a nursing associate's degree and certification programs. This makes it possible to complete one rung of the educational ladder, then work while earning another degree to the next rung. If you know your goals, you can tailor your education to save time and money in the long run.
3. Go straight to higher degrees, if that's your goal.
If floor nursing isn't for you, or if you have your heart set on administration work or other avenues of nursing that demand a master's degree, then apply to a program that will get you there directly. Starting as an LPN and working your way up may only be frustrating. If you need to work (and most of us do) during the time it takes to earn a master's degree, consider arranging an assistant position for yourself in the field you really want to pursue, instead of working in a local acute care setting or physician's office. Still, there are exceptions: experience on the Med-Surg floor of a hospital or as a medical assistant in an ambulatory care setting can add value to any career you plan to enter.
4. Avoid changing schools. 
If or when you change schools during your educational path, there will be classes that the new school won't accept. Work experience that you might get credit for in one school may not be accepted by another. And most schools (even if you're two classes from your degree) will insist that you take a minimum amount of credits from them before you graduate with a degree in their name. So be careful about choosing your school and diligent about completing a degree or certificate before moving on to the next.
5. Accept that nursing school will be a major part of your life.
On the first day of nursing school, my instructors said, "Don't expect to work or have a relationship while you are in this program." That was many years ago, and programs have become much more "user friendly." Still, it's safe to say that nursing school is incredibly intense and time-consuming. Between the clinical and classroom hours and the out-of-class time spent studying; it is to say the least, demanding. Everyone has family obligations, and many people work while going to nursing school, but take care not to expect too much of yourself during this period. Don't burn-out before you have completed your education.
Article courtesy of Nursing Link.
Learn more: