Guide to Refinancing Nursing School Student Loan Debt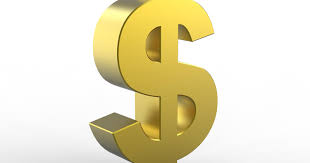 By: Kathleen Gaines, RN, BSN, MSN, BA, CBC
According to a report from the American Association of Colleges of Nursing (AACN), graduate-level nursing students said they expected to leave their program with a median debt of $40,000 to $54,999. And the National Student Nurses' Association found small percentages of ADN RNs and BSN RNs with as much as $80,000 in student debt.
If you're a nursing student dealing with debt like this, you may consider refinancing your student loans. Refinancing your student loans essentially means getting a new loan at a new (hopefully lower) interest rate. For nurses who have high interest rates, or loans from multiple lenders, consolidating their loans and refinancing into a new, lower interest rate can save them a lot of money, and cut years  off the time it takes to pay them back. This article will explain what refinancing your loans means, the best way to do it, and how it could benefit you.
What is Student Loan Refinancing?
Student Loan Refinancing is obtaining a new loan at a new (lower) interest rate. Private student loans can be refinanced with a new loaner or the same one. Federal student loans are often paid off by a private loan.
Student loan refinancing at a lower interest rate has MANY benefits including:
Lower monthly payments
The ability to repay student loans faster
A decreased debt-to-income ratio
The ability to pause payments
Simplified management of student loans
Should You Consider Refinancing Your Student Loans?
Refinancing student loans is a great option for those looking to save thousands of dollars and fit the eligibility criteria. Refinancing private student loans comes with little downside, but refinancing federal student loans does have potential downsides. Individuals would be giving up income-driven repayment plans, loan deferment, and loan forgiveness benefits. Also, if you refinance a federal student loan and it becomes a private student loan, you will not qualify for any benefits the government gives towards student debt.
Refinancing is often a good option when interest rates are significantly lower than the original interest rate on your student loan. Now is a VERY good time because interest rates are low due to COVID-19, but whether or not it is a good time depends on your specific situation. Ultimately, not everyone can qualify to refinance their student loans. If you meet the above requirements, consider refinancing.
To refinance or not to refinance?
Refinancing is a good option if you:

Refinancing is not a good option if you:

Can lower your interest rate to a point where you'd receive substantial savings each month
Can pay back your loans faster
Have private student loans
Have student loans with high variable rates
Have improved your finances since you obtained your loan

Have federal loans
Have a drop in income or unsteady income
 Are pursuing student loan forgiveness
Have recently or plan to declare bankruptcy
Have recently defaulted on student debt
What Qualifications Do I Need in Order to Refinance?
Lenders will look at a few factors to determine whether or not you're a good candidate for loan refinancing. These include:
1. Credit Score
Lenders will first look at your credit score to determine your financial responsibility. By evaluating your credit score, lenders are able to determine if you will be able to meet your financial obligations and if you have a history of on-time payment. Some lenders will require a minimum credit score of at least 600 while others do not have a minimum. Financial advisors recommend a credit score of at least 700 to maximize the chances of approval.
Co-Signers Can Help Your Chances if You Have Bad Credit
Don't have a great credit score and unsure if you will qualify? Lenders will allow a co-signer to the new loan, but this individual must have a solid credit score. It's important to remember that this person will be responsible for payments if you default or are not able to pay. Most will have their parents or spouse co-sign if possible, but this can also affect their credit score.
If having a co-signer is not a possibility – it is best to increase your credit score before refinancing. You can do this by paying down your credit card debt, making sure your payments are on time, and increasing your salary if possible. Increasing a credit score can take some time, so this also might not be a possibility if you're trying to capture low-interest rates right now.
2. Debt-to-Income Ratio
Your debt-to-income ratio is very important to lenders because it lets them know what percentage of income goes towards bills. This is one of the first things a lender will look at along with your credit score.
Essentially, they divide your total monthly payments by how much you earn each month. Generally, lenders want the debt-to-income ratio to be under 50%.
3. Employment
Lenders also want to see that you have a steady job and/or consistent income to show that you can continually make payments without issue. Some will require proof of income and you should be able to prove you have savings to pay at least two months of regular expenses, including housing.
4. Degree Completion
Student loan refinancing is generally only available to those that have completed their degree program. Some will ask for specifics regarding your degree and graduation. While graduating isn't always required, it does dramatically reduce the student loan refinancing options and you won't be eligible with as many lenders.
How to Refinance Your Student Loans
Determine if you are eligible and refinancing is right for you
Shop around to find the best interest rates on private student loans (these generally will be the same but some banks will offer incentives)
Contact multiple lenders to get interest rate estimates
Speak with lenders to find the best fit and ask all your questions
Choose a lender and loan terms
Complete an application for student loan refinancing
Sign all documents and appropriate paperwork
Wait for loan payoff check
Pay off other student loans (federal or private) with loan payoff check
Learn more: