Nurses Do Make A Difference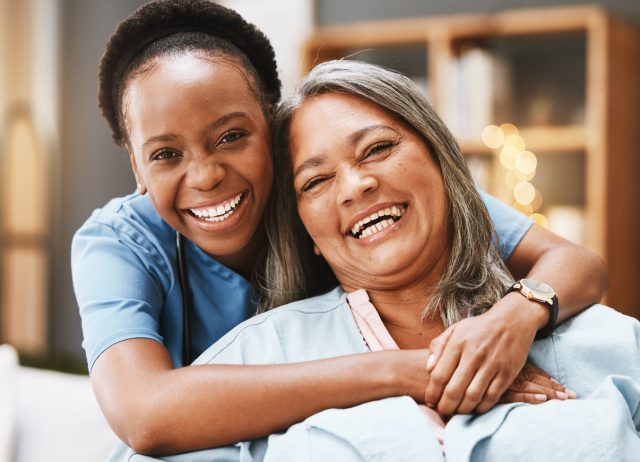 If you've ever had the misfortune of spending some time in the hospital, you may know first hand how important nurses can be. When you're feeling anxious, scared and sick, the care and compassion of a good nurse can soothe and help you feel calm and collected. In short, nurses can help make devastating and stressful times somewhat easier for patients and their families, all while providing valuable assistance to doctors.
Here are five additional ways nurses can make a difference:
Nurses Teach the Community
Unlike nurses who work in a hospital setting and care for a handful of patients on a daily basis, public health nurses can care for entire communities. In this capacity, they are able to educate large groups of people about health issues while improving the community's health and safety and increasing access to quality care.
Public health nurses have many important duties such as advocating with local, state and federal authorities to improve access to services for those who are generally under-served in the community. They are also responsible for monitoring health trends and identifying risks that are unique to the local population, as well as designing and implementing educational campaigns and prevention events like immunizations and screenings.
Nurses Improve Quality Care
In recent years, America's hospitals have begun numerous initiatives aimed at improving the quality of patient care, and nurses play an integral and pivotal role in these efforts. Nurses are at the front lines of improving patient outcomes by decreasing the lengths-of-stay, hospital-acquired pneumonia, pressure ulcers, deep vein thrombosis and mortality rates.
Nurses Act as Patient Advocates
Besides sharing and acting on their vast amount of medical knowledge, nurses also act as their patient's advocate. In fact, there are three core values that help construct the basis of nursing advocacy:
Preserving Human Dignity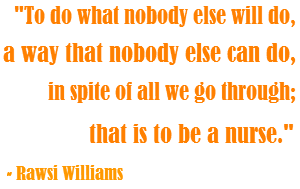 Every human being has the right to be treated with respect, and it is nurses that help ensure their patients receive the respect they deserve. Nurses make sure patients' concerns are being addressed and cultural and ethnic beliefs are being respected, and remain considerate of patient privacy issues.
Patient Equality
Good nurses are a bit like saints in that they have the unique ability to provide the same level of professionalism and compassion for all patients, without allowing personal biases to influence their behavior or practice.
Freedom from Suffering
The desire to help other human beings is often the driving force for those who become nurses. By helping to prevent and manage suffering, whether that suffering is physical, mental or emotional, nurses can make the greatest difference in the lives of the patients they treat.
Nurses Provide Emotional Support
When patients are admitted into a hospital setting, they often need emotional support as they struggle with fears and anxieties. A nurse's compassion, humor and willingness to listen can help provide patients with a level of comfort and security and may help make them feel they have more control over their challenging circumstances. This emotional support can be invaluable to a patient's overall well-being.
Nurses Change Lives
Nurses can make an incredible difference in the quality of care given to patients all across the country. By educating communities, advocating for patients' rights and offering emotional support in the most troubling of times, nurses don't just help improve patient outcomes, they can literally help change lives.