How the Coronavirus Pandemic Affects the Role of a Medical Assistant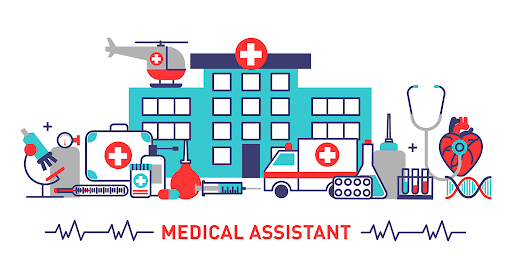 If you work as a medical assistant, you have a great job in healthcare. Medical assistants are responsible for important tasks in physician offices, hospitals, outpatient care centers and other medical facilities. They work with patients, taking vital signs, communicating doctors' orders, assisting in examinations and more.
This important caregiving work helps to keep medical settings running smoothly and safely. COVID-19 outbreaks now could put you at risk.  As a medical assistant, your role is changing and it's important to stay safe and advocate for your rights.
Not All Medical Assistants Are Still Working in traditional settings
Depending on where a medical assistant works, hours may have been cut or totally eliminated. You may still be working if you are employed in a hospital where COVID-19 patients are being treated. Or, if you work in a nursing home or in assisted living, medical assistants are still needed.
Where you may be facing cut hours or being laid off is in physician offices, and this is where most medical assistants work. Many doctors are limiting care to patients and are doing more Telehealth appointments to slow the spread of the disease.
If you work in a doctor's office, you are still needed to take care of patients who have to come in for care.
Shifting Job Duties
As a medical assistant, an important part of your role in healthcare settings is to clean. Cleanliness keeps patients and staff safe by preventing the spread of disease. Medical assistants are often responsible for cleaning and sanitizing equipment, tools and surfaces.
During the pandemic, keeping these objects and surfaces clean is more important than ever. Your role in the office may shift to spending more time cleaning. And you can expect to be cleaning more frequently and to be sanitizing things like door handles and keyboards more than usual.
You may also be spending less time face-to-face with patients to maximize distancing between people who can spread the virus. Many physicians are keeping medical assistants out of the exam room now for safety reasons and to spare protective equipment that has become scarce.
The Risks of Developing COVID-19
One of the biggest effects of the outbreak on healthcare workers like medical assistants is the risk of contracting COVID-19. Where you work will determine the level of risk. For instance, medical assistants in hospitals triaging patients are most at risk. Those with limited hours in specialty doctors' offices will have a lower risk.
It's important during this time, if you are still working, to insist on getting necessary protective equipment and having access to safe practices. Healthcare workers are on the front lines and are at a big risk of contracting the disease. You should have cleaning materials, gloves, masks and face shields for work.
This is a difficult time for everyone, but for workers in healthcare there are a lot of changes. The coronavirus pandemic may keep some medical assistants at home, while others may have expanded duties and riskier work conditions. Always advocate for your rights for a safe working environment. And if you do lose your job, consider applying for unemployment. When things get better, medical assistants will still be needed in a number of healthcare settings.
Article inspired by Med Assisting dot org.