Medical Assisting – An Evolving Career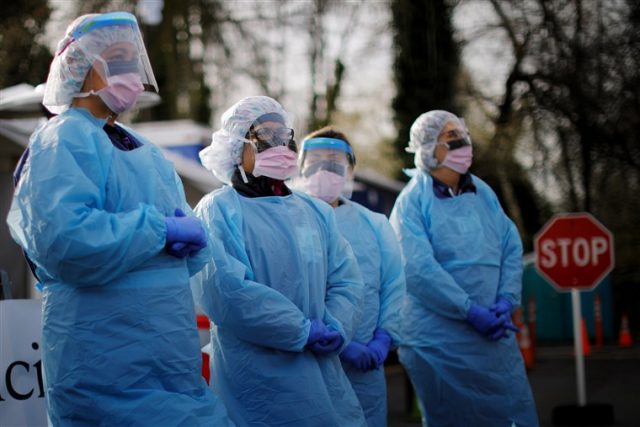 We are now living in the rapidly changing world of a global pandemic. There has never been a more challenging time or a more rewarding time to be a medical assistant. As Covid cases (also called Coronavirus, or Covid-19) continue to rise, the healthcare industry is rapidly responding to an incredibly dynamic environment. Updates to pandemic statistics, procedures, and clinical operations are made monthly, weekly, sometimes even daily.
With Covid-19 virus testing capacity still limited in the United States, healthcare workers are preparing for an unprecedented situation. Guidelines are changing quickly at medical facilities, including doctors' offices, clinics and hospitals. Personal protective equipment (PPE), including masks, gloves and shields, as well as critical respirators are in short supply.
It is profoundly challenging times on a global scale. This is a healthcare workforce situation that hasn't happened in over one hundred years. Of course, medical workers need their vital tools to do their lifesaving work. Even more importantly, the healthcare industry needs more competent, caring people to do this significant, lifesaving work.
The Role of Medical Assistants During Covid
Now more than ever, healthcare teams are relying on certified medical assistants. Trained medical assistants are often serving as the backbone of medical facilities all over Florida, our nation, and the world.
The all-around training and knowledge that certified medical assistants possess make them highbred medical professionals in extreme high demand, especially during these unprecedented times. Depending on responsibilities and functions assigned, certified medical assistants support many medical personnel to ensure patients are receiving the adequate care they need and deserve.
How Medical Assistants Manage Covid Patients
The many crucial roles of a certified medical assistant in this busy time of the Covid pandemic can be described many ways. The medical assistant career has so many facets and is continuing to expand. What are some of the potential roles of a medical assistant?
"First face" of the medical facility
Patient educator
Scribe with attention to detail
Diplomatic communicator
Health coach
Compassionate counselor to help patients through rough emotional times by showing compassion and empathy
Clinician for routine procedures
Administrator to liaise between departments, facilities or individuals
Care team coordinator
Right hand assistant to doctors
Generalist (jack of all trades)
What remains constant in this evolutionary medical workforce during the Coronavirus pandemic? Trained Medical professionals and
Certified medical assistants remain an essential part of that healthcare team.
Expansive Growth Potential for Medical Assistants
Even before the start of the pandemic, healthcare was a tremendously growing field. The Bureau of Labor Statistics predicts that healthcare
will add about 4 million jobs by 2026, approximately one-third of all jobs in the United States. The need for medical assistants is expected
to increase 29 percent. This is an amazing job outlook. In the immediate future, these incredible predictions may even seem conservative as the healthcare industry is looking for more compassionate caregivers to fight the Covid-19 pandemic. The medical assistant career is one with a bright future in this challenging, often bleak time.
The Effect of the Covid-19 Pandemic
We are uncertain on the exact course that the pandemic will take. We do know that medical assistants are urgently needed now, as well as will be needed in our future post-pandemic world. While we don't know the exact changes to come in the post-pandemic world, we do know that medical assistants will continue to be vital to the healthcare industry.
Studying to become a medical assistant may be your fastest route to a career in the burgeoning healthcare field. Because a medical assistant
must be so versatile – and can work in a variety of places in the healthcare industry – receiving certification could be just the beginning of a career that could go in a plethora of directions.