How Medical Assistants Manage Covid Patients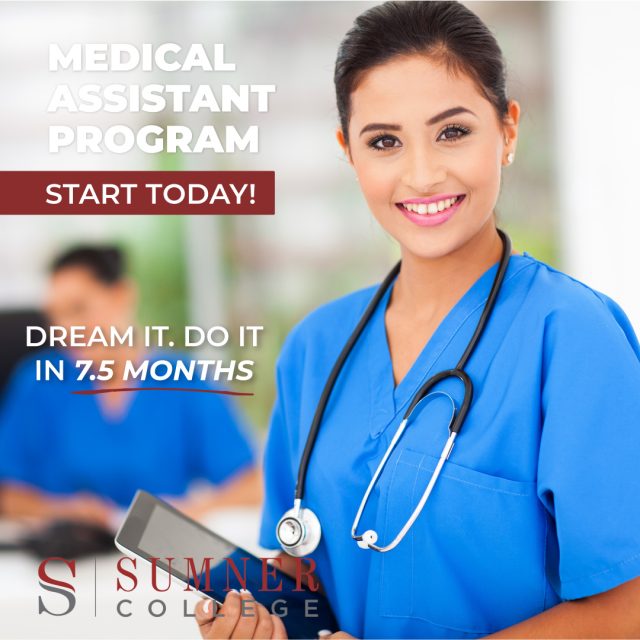 How Medical Assistants Manage Covid Patients
The roles of a certified medical assistant in this time of the Covid pandemic can be described in many ways. The medical assistant career has a number of facets and is continuing to expand. Here are some of the potential roles of a medical assistant:
The welcoming "First face" of the medical facility
A patient educator
The scribe with attention to detail
Diplomatic communicator
Health coach
Compassionate counselor to help patients through rough emotional times by showing compassion and empathy
Clinician for routine procedures
Administrator to liaise between departments, facilities or individuals
Care team coordinator
Right hand assistant to doctors
and more
What remains constant in this every changing time in the medical workforce during the pandemic? Medical professionals and medical assistants remain an essential part of that healthcare team.
Sumner College offers classes in medical assisting with class starts every 10 weeks. Visit our website page at medical assisting.