5 Key Stats About Medical Assistants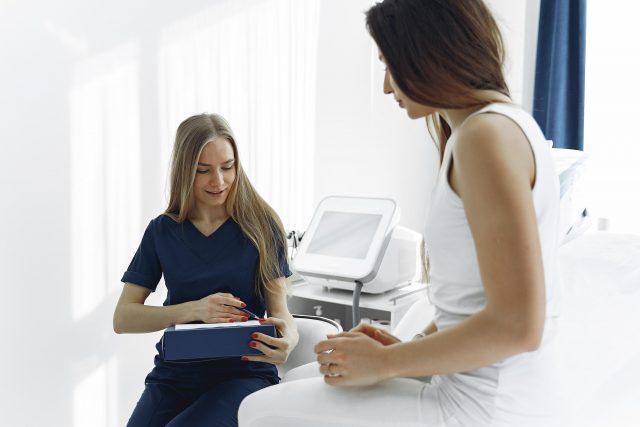 Medical assistants are critical to healthcare teams. The changing landscape of healthcare has expanded the role of this profession, which is why training and certification is so important.
With healthcare evolving constantly, it's not always helpful to look back and it can be challenging to predict the future. But we can gain insights by studying the present.
So, what's happening right now? The National Healthcareer Association (NHA) surveyed 197 medical assistant employers to find out. Here are five key stats they discovered. (For more, be sure to download the full PDF summary in the link below that is shared from the NHA original blog. 
46% of employers say medical assistants play more than one role in their organization
Medical assistants wear many hats. This shift may be attributed to the transition from a solo assistant to the provider to that of a highly valued, integral clinical team member. As more healthcare organizations shift to team-based care models, medical assistants are often a central part of the team, playing the role of a flow manager, running team huddles, preplanning patient visits and completing various health screenings.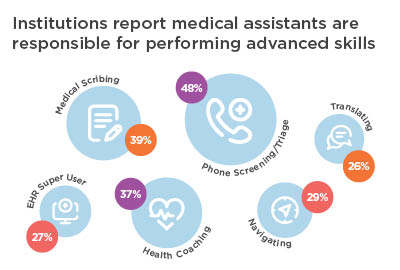 35% of employers believe that medical assistants have more responsibility this year compared to last
Taking on more roles also means more responsibilities. Some of the top skills needed include phone screening/triage, medical scribing, and health coaching. Medical assistants are being asked to work at the top of their license, freeing up providers to perform tasks that only they can.
Certification is the No. 1 criteria employers look for in medical assistant candidates
72% of employers said that when reviewing job applicants, certification was a screening criteria—more than any other criteria listed. Certification proves to employers that you have the knowledge and skills the job demands. Certification may also be required for certain job opportunities. Learn more about Medical Assistant Certification (CCMA).
Professionalism, verbal communication, and critical thinking are the most important soft skills desired by employers
As the role of medical assistant is elevated, soft skills become increasingly important. Two of the most important soft skills identified by employers—professionalism and critical thinking—are also identified as those most lacking in medical assistants. If you're in the field, or considering starting a career as a medical assistant, you have a great opportunity to develop these skills and help advance your career opportunities. NHA has professional development opportunities for current certification holders!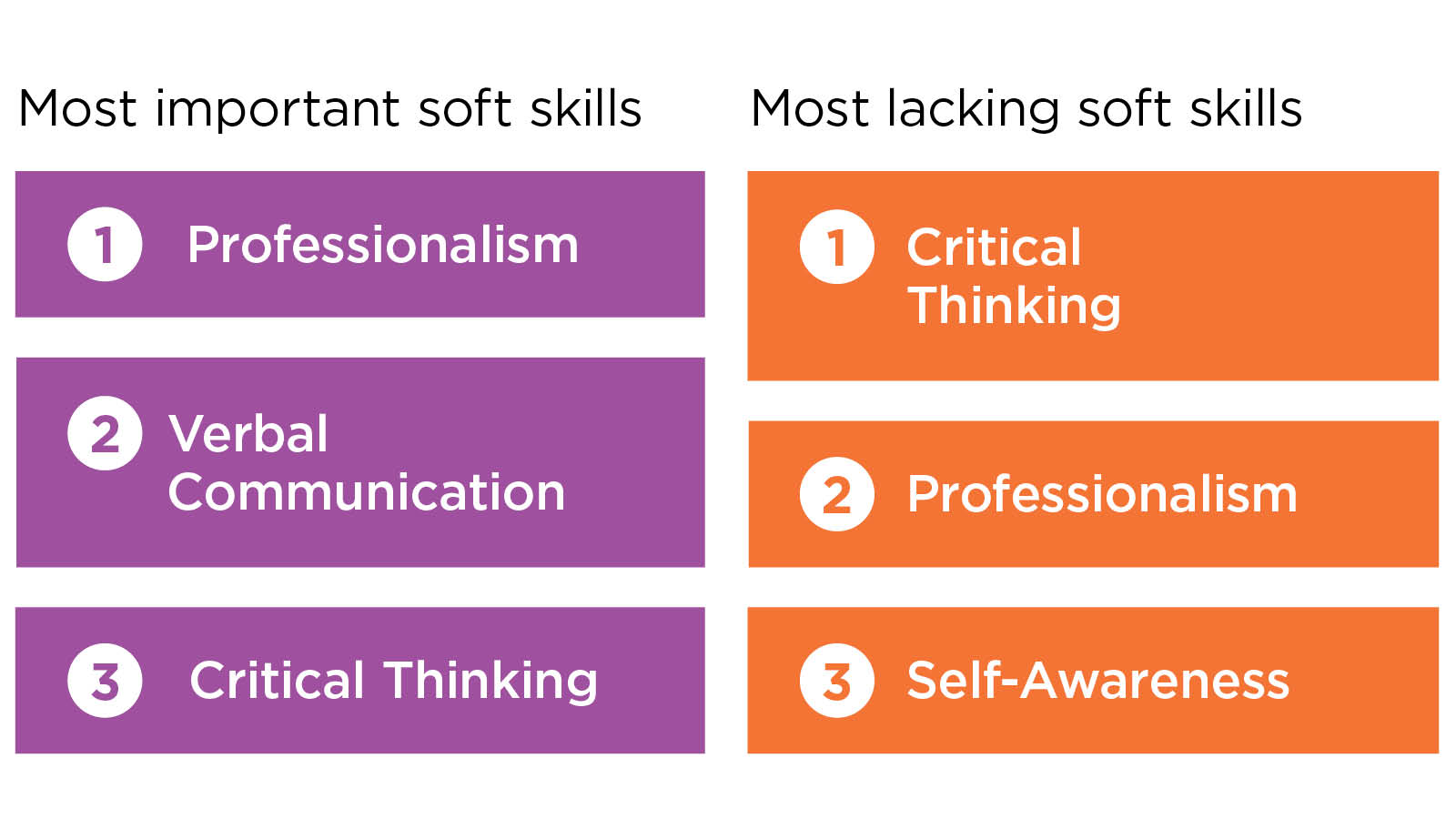 On average, a medical assistant interacts with 16 patients per day
They also interact with an average of 4.3 providers. This high level of both patient and provider interaction makes soft skills like communication key. Medical assistants often record vital signs, take medical history, administer medications and injections, and handle many other tasks working directly with patients. If you're a "people person" — medical assisting is a great career path for you! Those who make patients feel comfortable can shine in this position.
Download the Industry Outlook "Understanding the Journey to Career Success"  Link