6 Medical Assistant Specializations to Explore in 2021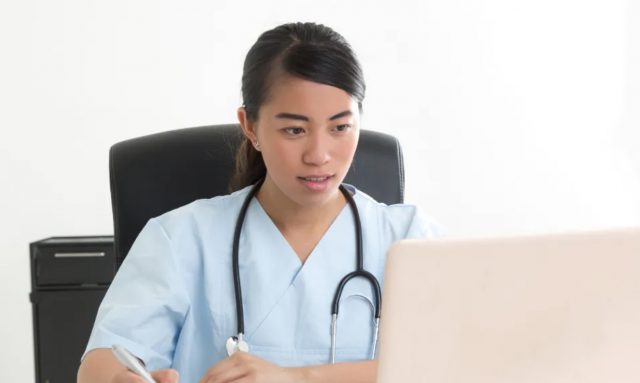 Looking for a medical assistant specialization but not sure which one to choose? Check out 6 specialties that will be in demand in 2021.
Now more than ever, medical assistants are in high demand, with job growth of about 23%  between 2019 – 2029. The need for new medical assistants will continue to rise in 2021. Medical assistants work in more than physicians' offices or family medicine. Many work in radiology, oncology, ophthalmology, and administrative offices.
Medical assistants work in both clinical and administrative roles, with many having specialties in demand. To become a certified medical assistant in a specialized field, you must take the Certified Medical Assistant exam-CMA (AAMA)  with an emphasis on the specialty of your choice, i.e., Obstetrics and gynecology certification (SCMA-OBG).  If you're interested in becoming a certified medical assistant and want to know which specializations will be in demand in 2021, check out the list below.
Here are 6  medical assistant specialties to look into for 2021
Geriatrics
There is a growing demand for medical assistants in gerontology or geriatrics. As a medical assistant in gerontology, you'll focus on the health and care of the elderly population.  You will help Geriatricians manage patient care by checking vitals, reviewing medications, collecting lab work, arranging tests, and educating patients and guardians.
Note: Check out the Assessment-Based Certificate Program in Geriatrics from the American Association of Medical Assistants (AAMA)
Cardiology
Cardiology is a unique specialty for medical assistants interested in diseases and abnormalities of the heart. Medical assistants work and assist in blood work, cardiac imaging, electrographic, and cardiac stress test. According to the Bureau of Labor Statistics,  EKG/Cardiology Technicians is one section of cardiology that is always in demand.
If you're interested in cardiovascular diseases, then being a Cardiology Technician may be right for you. As a technician, you'll administer EKG exams and other stress testing procedures. The position is , and experiential training is available in medical assistant programs and on the job.
Obstetrics and Gynecology 
A medical assistant in the OBGYN specialty, assist gynecologist with clinical and administrative work.  Medical assistants schedule and prepare patients for sexual health and reproductive care examination, educate patients on care, take vitals, and record patient medical histories. They help gynecologists by documenting fetal and patient progress, but do not diagnose or treat patients.
Endocrinology
Medical assistants assist endocrinologists by preparing patients for thyroid functions, taking vital signs, blood, urine samples, and administering and administering electrocardiograms.  Other than administering hormone injections, medical assistants schedule and educate patients on procedures. Endocrinology is a unique specialization that focuses on the endocrine system. Medical assistants should be familiar with the endocrine system, how glands work, and their effect on different organ systems.
Oncology
Medical assistants in oncology are always in demand. The oncology department focuses on the care of patients with cancer. As a medical assistant, you will help oncologists, registered nurses, withdraw blood, patient scheduling, check-ins, chemotherapy, and other treatments. They also interact with guardians, pharmaceutical and insurance companies, and ensure patient records, and medical history are up to date.
Neurology
There is a demand for more neurologists as the population continues to age, but with a shortage of neurologists, you may think the need for medical assistants would decrease. No, there is a demand for medical assistants in neurology. Medical assistants interested in the neurology specialization must be familiar with how the brain, spinal cord, and nerves work. It's essential to understand how these systems work together because you will help examine patients who need treatment for nerve issues, i.e.,  Parkinson's disease, cerebral palsy. Assistants also help neurologists with radiologic testing, lumbar punctures (spinal taps), and electrical testing (EEG) to monitor the brain's activity.
 Takeaway 
If you're interested in medical assisting, 2021 is the best year to explore all the specializations that come with medical assisting. From geriatrics to neurology, the need for medical assistants in various specializations will continue to increase.
Although not mentioned, administrative specialties such as medical billing and coding are in demand for 2021. Telemedicine and virtual interactions between healthcare staff and patients increase, and medical assistants with billing and coding experience are needed. As a medical biller and coder, you work with insurance companies and Medicare and ensure accuracy in charge sheet payments and reimbursement issues.
Note: The American Academy of Professional Coders(AAPC) and the Board of Medical Specialty Coding(BMSC) if you're interested in credentials or certification.
Content shared from MediJobs.co