Becoming a Phlebotomist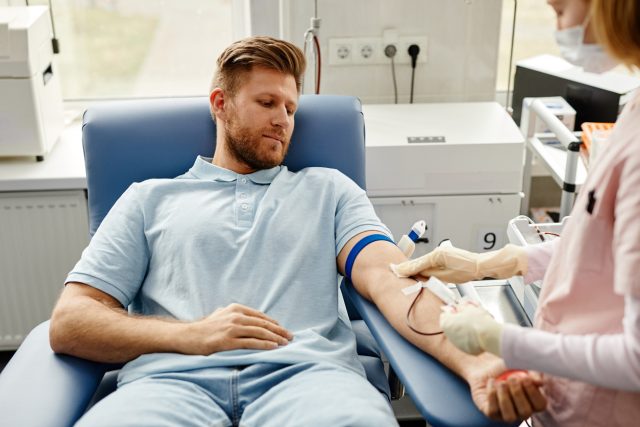 Sumner College Arizona offers a phlebotomy Technician program
Learn more about this exciting career
Phlebotomist Work Environment
Phlebotomists work mainly in hospitals, medical and diagnostic laboratories, and doctor's offices.
Phlebotomists held about 135,500 jobs in 2021. The largest employers of phlebotomists were as follows:
| | |
| --- | --- |
| Hospitals; state, local, and private | 36% |
| Medical and diagnostic laboratories | 35 |
| All other ambulatory healthcare services | 14 |
| Offices of physicians | 8 |
| Outpatient care centers | 1 |
Phlebotomists who collect blood donations sometimes travel to different offices or sites in order to set up mobile donation centers. Some phlebotomists travel to long-term care centers or patients' homes.
Phlebotomists may be required to stand for long periods of time.
Injuries and Illnesses
Phlebotomists must be careful when handling blood, needles, and other medical supplies. Injuries may occur if they are not careful with medical equipment.
Work Schedules
Most phlebotomists work full time. Phlebotomists who work in hospitals and labs may need to work nights, weekends, and holidays.