#HealthcareCareer in Phlebotomy – Enroll Today at Sumner College Arizona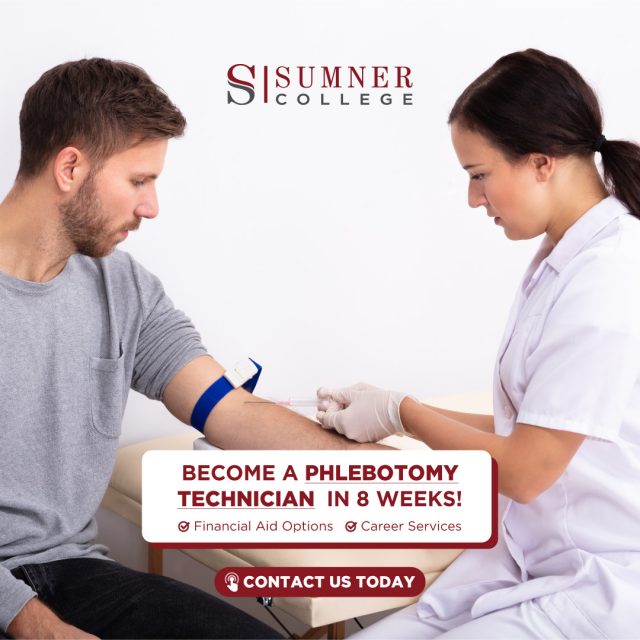 Sumner College Arizona provides unique opportunities for our students to learn and develop practical experiences before they begin their career.  Phlebotomy continues to grow as a popular career in the medical field, and you can start your in-depth education every 10 weeks on our Arizona Campus. Our courses provide in-classroom phlebotomy theory and supervised practical instruction. Real life experiences that will jump start your career working in healthcare as a Phlebotomy Technician.
Seats are still open to enroll for the June/July class start.