Laboratory Phlebotomist Projected Growth in the US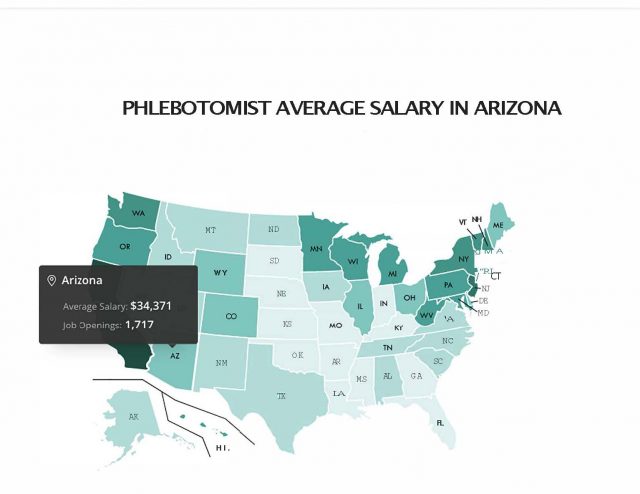 Research Summary. After extensive research, interviews, and analysis, Zippia's data science team found that:
Salaries have increased 11% for laboratory phlebotomists in the last 5 years
Projected job growth for laboratory phlebotomists is 23% from 2018-2028
There are over 125,044 laboratory phlebotomists currently employed in the United States
There are 48,645 active laboratory phlebotomist job openings in the US based on job postings
The average salary for a laboratory phlebotomist is $33,951
Are Laboratory Phlebotomist Jobs In Demand?
Yes, laboratory phlebotomist jobs are in demand. The job market for analysts is projected to grow 23% from 2018 to 2028.
Article shared from Zippia.com. For more statistics about the growing trends of Phlebotomy,
visit 
Enroll today in Sumner College's Phlebotomy Tech program and be on your way to a rewarding career. Learn more by visiting
PHLEBOTOMY