Nursing Assistant vs Medical Assistant, what is the difference?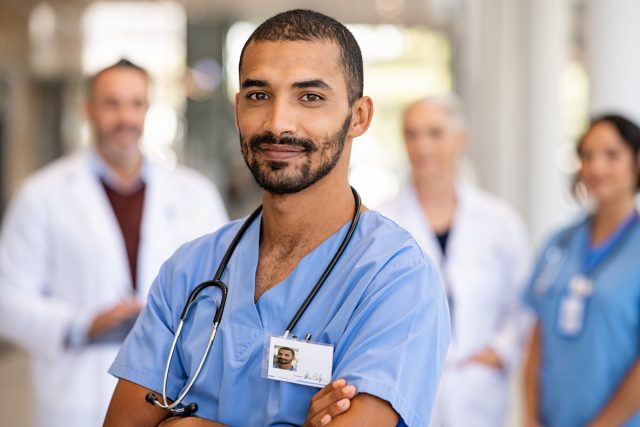 While certified nursing assistants and medical assistants (MAs) do have some similarities, such as working with patients and providing patient care, it is important not to confuse the two healthcare careers.
Both careers assist doctors, nurses, and other healthcare providers with treatments, procedures, and tests. Medical assistants focus primarily on patient assessment, evaluation, and assisting doctors with patient care and treatment, whereas nursing assistants are generally more involved in direct patient care. Nursing assistants have specific job-related duties they are able to perform that are dictated by the state of employment.
LPNs, otherwise known as a Licensed Practical Nurse, require a license and passing a state-mandated exam. CNAs on the other hand, only need to obtain a certification in order to practice. LPNs often take classes similar to RNs in order to obtain additional information about health care and the human body. Additionally, there are certain tasks and procedures that LPNs are able to perform that CNAs can not, such as inserting a peripheral intravenous catheter.
At Sumner College, we can prepare you for a thriving career in healthcare, beginning with Nursing Assisting. Our NA program is located on the Arizona campus in Mesa, Arizona and enrolls a new cohort every month. Call 480-776-0070 and get started today!