Occupational Outlook – Phlebotomist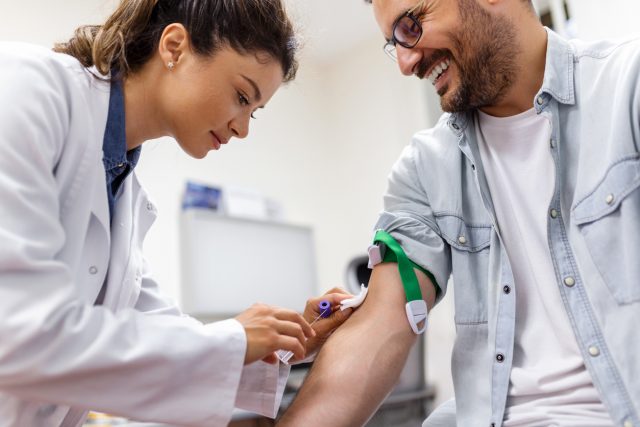 Summary of tasks performed by phlebotomists
Quick Facts: Phlebotomists
$37,380 per year
$17.97 per hour
Postsecondary nondegree award
None
None
129,600
22% (Much faster than average)
28,800
Phlebotomists draw blood for tests, transfusions, research, or blood donations.
Phlebotomists work mainly in hospitals, medical and diagnostic laboratories, blood donor centers, and doctors' offices.
Phlebotomists typically enter the occupation with a postsecondary nondegree award from a phlebotomy program. Almost all employers look for phlebotomists who have earned professional certification.
The median annual wage for phlebotomists was $37,380 in May 2021.
Employment of phlebotomists is projected to grow 22 percent from 2020 to 2030, much faster than the average for all occupations.
About 19,500 openings for phlebotomists are projected each year, on average, over the decade. Many of those openings are expected to result from the need to replace workers who transfer to different occupations or exit the labor force, such as to retire.
Explore resources for employment and wages by state and area for phlebotomists.
Compare the job duties, education, job growth, and pay of phlebotomists with similar occupations.
Content shared from the U.S. Bureau of Labor & Statistics