Phlebotomy – Mesa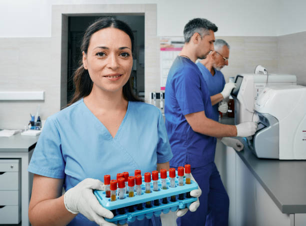 Looking for a comprehensive, flexible, and personal phlebotomy training program?
Look no further than Sumner! We are proud to announce that enrollment is open for our 8-week Phlebotomy Technician Program, designed for optimal convenience and focus. Our course is scheduled on weekdays – every Tuesday, Wednesday, and Thursday from 9:00 am to 1:30 pm making it easy to work around your schedule.
At Sumner, we value quality over quantity. That's why we limit our class sizes to ensure each student receives the individualized attention they deserve.
Ready to learn more?