Sumner College Phlebotomy graduates are thriving in Arizona. Are you next?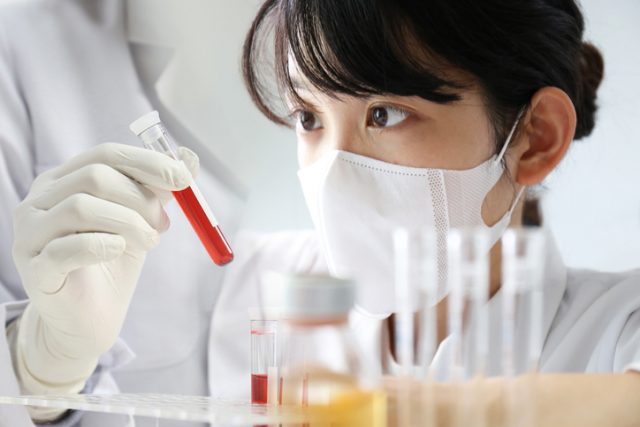 If you desire an collaborative career, phlebotomy is the occupation for you. Not only is the profession's abilities regularly expanding, but phlebotomists are able to work with diverse people in a variety of different settings. Phlebotomists may also travel for work (i.e. mobile phlebotomy).
All in all, phlebotomists are granted the privilege to meet all types of people and utilize different phlebotomy techniques. Bloodwork has no age limit and you can make meaningful connections with patients that make the job rewarding.
Sumner College Arizona offers a comprehensive Phlebotomy Technician program that prepares you to take the next step in your career in healthcare.
Phlebotomists are in high demand and are needed in many medical facilities. A Phlebotomist is a skilled medical professional who is trained thoroughly to draw blood.
Job opportunities include hospitals, long term care facilities, Doctor's offices, blood banks, plasma centers and laboratories. Employment of phlebotomists is projected to grow 17 percent from 2019 to 2029, much faster than the average for all occupations. Hospitals, diagnostic laboratories, blood donor centers, and other locations will need phlebotomists to perform blood work. Blood analysis remains an essential function in medical laboratories and hospitals. Demand for phlebotomists will remain high as doctors and other healthcare professionals require blood work for analysis and diagnosis.
*According to The Bureau of Labor and Statistics projections for 2016-2026*
Our grads are working at the following healthcare institutions:
Banner University Medical Center
Sonora Quest Laboratories
Steward health Care
Mount Vista Medical Center
LabCorp
LabXpress
CCL Labs
Dignity General Hospital
Valleywise Health Care
St. Joseph's Hospital
Arizona Heart Hospital
Abrazo Health Care
HonorHealth
CIGNA Medical Group
Mayo Clinic
Gila River Healthcare
Sun Health Foundation
VA Hospital
St. Joseph's Clinic