Why Phlebotomy is a Good Career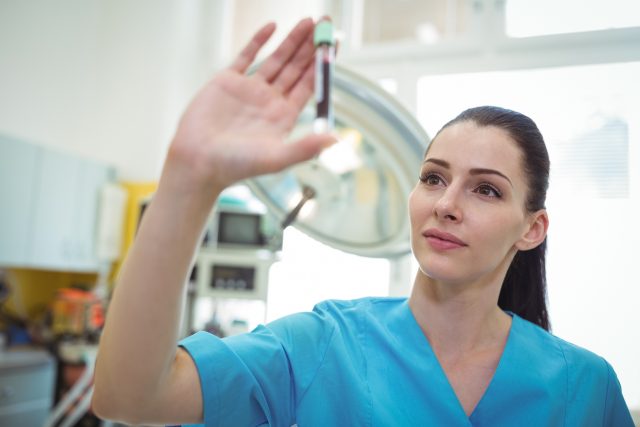 Entering this field as a phlebotomist offers one of the fastest entry routes and is one of the few positions that does not require a bachelor's degree. The BLS projects 22% job growth for phlebotomists from 2020-2030.
Becoming a phlebotomist truly is a solid career choice. If you decide that this is the right path for you, you will have a stable job that will provide you with a good income and offer you health benefits. These perks to the job make it one of the top pros of being a phlebotomist.
PHLEBOTOMY TECH
The Phlebotomy Program at Sumner College focuses on providing you with the skills, knowledge and clinical competence you need to work in this field in a safe educational environment. Your success in your chosen field is our number one priority.
Phlebotomy Duties Include:
•The collection of blood from vein
•Processing and Transporting a variety of samples
•Reporting test results
•Process CLIA Waived lab testing and processing
In addition to collecting, drawing and handling blood samples, you'll also learn anatomy and physiology, medical terminology, venipuncture, EKG, urinalysis, and centrifuging and processing. The entire program can be complete in just eight weeks.In addition to blood analysis, phlebotomists are necessary for blood collection, either at mobile blood centers or dedicated donation centers. These phlebotomists may be especially busy during a health emergency, which can correspond with heightened interest in blood donations.
Classes Start Monthly
Class sizes are limited to just 15 students, ensuring you'll get the personalized attention and experience you need.
Class Schedule 
Monday, Tuesday, Thursday 9:00 AM – 1:30 PM
Program Length
4 weeks class/lab; 4 weeks externship for a total of 8 weeks.
Contact our admissions department at admissions@SumnerCollege.edu to find out more.