Medical Assisting Program
Medical Assistants play a vital role in the healthcare field by working collaboratively with a team in doctors' offices, medical clinics, hospitals and specialty practices. Our 30-week program is designed to provide students with the administrative and clinical skills necessary to deliver safe, quality care in ambulatory settings.
Medical assistants gather information on patients' medical histories and health issues, and provide patients with information and instructions regarding treatment. They prepare rooms, patients, and instruments for the physician, as well as offer basic support during procedures. On the administrative side, they work to keep records current and organized, schedule appointments, file insurance claims, answer phones, schedule appointments, and more.
The career outlook for medical assistants is very promising. The U.S. Bureau of Labor Statistics (BLS) lists medical assisting as one of the occupations expected to see the fastest growth over the next decade. Employment opportunities in this field are expected to grow by at least 23% through 2028. As the field of healthcare advances and an aging population creates an increased need for healthcare services, this growth is expected to continue for many years to come. The outlook is even brighter for Certified Medical Assistants, with job prospects that are considered "excellent."
What sets us apart from other programs? Everything. Our outcomes tell our story.
99% Retention Rate
77% Job Placement Rate
Oregon graduates median starting hourly wage for 2020-2021 reporting year is $18.10 an hour
Oregon Program Information
Registration Fee: $50
Lab Fees: $2,100
Program Tuition: $13,386
Total Cost of Program: $15,536
Our Program
Medical Assisting Program
The Medical Assisting Program at Sumner College focuses on promoting intellectual growth and clinical competence in a safe educational environment focused on student learning and student success. It is our responsibility to provide our students with the knowledge, skills, and ability needed to become successful in their chosen field.
The Medical Assisting Program is approved by the Office of Degree Authorization (ODA) and accredited by the Accrediting Bureau of Health Education Schools (ABHES).
Upon completion of the program, graduates will be prepared to sit for the CMA (AAMA) Certification Exam. Only graduates of medical assisting programs accredited by the Commission on Accreditation of Allied Health Education Programs (CAAHEP) or the Accrediting Bureau of Health Education Schools (ABHES) are eligible to take the (AAMA) Certification Examination.
Our program can get your career started as a Medical Assistant in less than 8 months. Classes begin every 10 weeks.
Download an information packet to find out more about our program, or contact our admissions department at admissions@SumnerCollege.edu to find out more.
Clinical Partners Include:
PeaceHealth
Adventist Health
Providence Medical Group
The Portland Clinic
Women's Healthcare Associates
Legacy
Kaiser Permanente
OHSU
The Vancouver Clinic
Concentra
Career Outlook
Medical Assistant Careers
Employment opportunities for Medical Assistants are expected to grow by at least 23% through 2028, according to the U.S. Bureau of Labor Statistics. As the demand for medical assistants increases, so do the salaries they earn, as can be seen in the fact that they've grown steadily and consistently over the years. Between 2002 and 2004, medical assistants earned an average of $25,000 a year. But with increased regulations in the healthcare field in the years that followed, the need for skilled assistants increased, and so did the salary. In 2008, the average salary jumped to $29,000, then again to $30,000 in 2010. By 2013, the average salary of the top-earning medical assistants was $35,500, plus benefits, and by the time the BLS published their latest salary data in May of 2018 the average had jumped to $34,540, with the top earners in the field (top 10%) making an average of $47,250.
Considering that the demand for medical assistants and the salaries they earn are expected to keep growing at this rate, there has never been a better time to get the training you need to enter the field.
According to the 2019 CMA (AAMA – American Association of Medical Assistants) Compensation and Benefits Report, some 96% of medical assistants receive benefits beyond their base pay: 84% get paid vacation, 82% have dental benefits, 75% have medical insurance, more than 76% have vision coverage, 62% are eligible for disability coverage as needed, 61% get sick leave, and 51% have life insurance.
Not surprisingly, Certified Medical Assistants, those who have received certification through the AAMA, receive a premium pay rate. Employers overwhelmingly prefer to hire CMAs since the credential comes with the assurance that the credential holder has had comprehensive training and has been thoroughly vetted through background checks and competency exams. Improperly trained assistants are more likely to make mistakes that result in malpractice suits and other issues, something that employers go to great lengths to avoid. Certification ensures that candidates have met rigorous training standards, demonstrated knowledge through testing, and are capable of providing high quality services.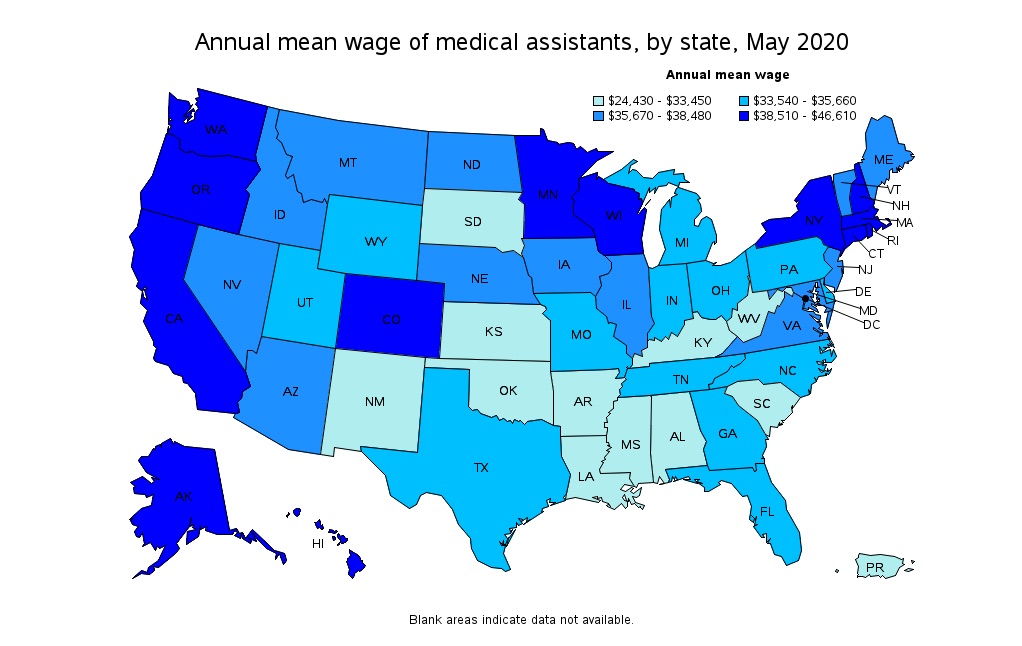 The median starting salary in 2018-2019 of our own graduates was over $38,000 a year.
Ready to take the next step? Contact us at admissions@sumnercollege.edu or call us at 877-682-5601 to find out more.
Classes Begin Every 10 Weeks
Why Sumner College?
The program is designed to be completed in 7.5 months
Graduates will be prepared to sit for the CMA (AAMA) Certification Exam
ABHES Program Retention Rate 78% Mesa – 2021-2022 reporting statistics
Graduation Rate – 78% Mesa – 2021-2022 reporting statistics
Affordable tuition offering quality instruction
Financial Aid for those who qualify
Externship opportunities include hospitals and specialty practices
Small lab classes offer individual attention and support
Hands-on program promotes strong critical thinking skills
New classes begin every 10 weeks
Career Services Department assists in career placement after graduation
ABHES Job Placement Rate – 100% Mesa –  2021-2022 reporting statistics
Median starting salary Mesa $19.00 – 2021-2022 reporting statistics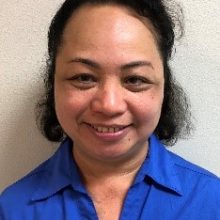 Celia B.
Medical Assistant
"I decided that Sumner was the right choice for me after reading inspiring stories from past graduates"
Read Full Spotlight
Previous Testimonial
Next Testimonial