Medical Assisting Career Basics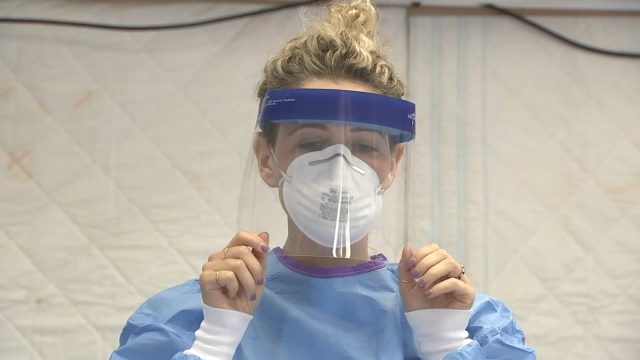 Medical assistants provide administrative and clinical support to medical professionals in a variety of health care settings. You can become a medical assistant in as little as a year after graduating high school through Sumner College's medical assisting program. Once your medical assistant education process is completed, there is an equally wide array of career choices for graduates. This guide will give a background to the medical assisting profession, explain how to become a medical assistant, outline college program options, explore job opportunities and show what graduates can expect once working as a medical assistant.
MEDICAL ASSISTING CAREER BASICS
Becoming a medical assistant calls for a combination of formal education and training, which can be completed in 7.5 months at Sumner College. Those who want to earn certification must have some level of formal education in order to do so. Though certification is not required in order to work as a medical assistant, many students opt for certification in order to look more attractive to potential employers.
MEDICAL ASSISTING CAREER IN-DEPTH
There are two primary tasks for medical assistants. First, they engage in administrative tasks such as filling out insurance forms, processing medical bills, answering the telephone and handling patient scheduling. Second, they assist other health care providers, such as doctors, nurses and physician assistants, in providing medical care to patients. For example, they often take a patient's weight, blood pressure and other basic vital sign readings at the beginning of an appointment. They also collect fluid samples and tissue specimens for laboratory testing. Depending on the medical office or health care setting, medical assistants may work exclusively in one of these areas or work in both. Generally, the smaller the office, the more likely a medical assistant will take on both roles.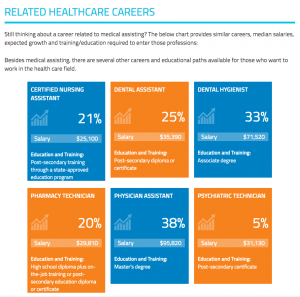 Learn more: