The Role of the Medical Assistant: Change, Opportunity and Growth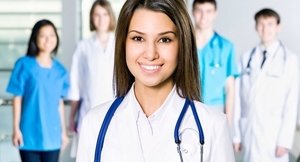 Healthcare is in a period of change … which is changing the landscape for the medical assistant (MA). They are in greater demand, are being tasked with more responsibilities — and in many cases, are being rewarded for it.
The high demand for MAs
Job postings per MA completion more than doubled, and the faster-than-average employment growth is likely to continue over the next decade.
At the same time, the number of MA completions is declining — further growing job opportunities for medical assistants.
Why the growth?
The driver behind MA job growth is an increased demand for access to care. Some factors that contribute to this demand include:
• Innovations and new treatments
• An aging population
• An increase in the numbers of patients with chronic diseases associated with obesity
• The Affordable Care Act
(Though the Affordable Care Act is being affected by the Trump administration, access to care will most likely be a priority issue in any replacement legislation that is passed.)
How the MA's role is changing
The MA's role is transitioning from a solo assistant to the provider to that of a highly valued, integral clinical team member. MA's are being tasked with greater responsibilities and are often key members of care teams.
"The expectations are higher, and medical assistants are meeting these. As medicine moves to be more lean, medical assistants understand that their role is vital because they are not as expensive as LPN/RNs, but very vital to making ambulatory patient care work well," says Elizabeth Thompson, medical practice administrator, Indiana University Health – Southern Indiana Physicians.
Why the shift?
Patient Centered Medical Homes (PCMHs) and Accountable Care Organizations (ACOs) have adopted a team-based care (TBC) approach in response to new payment models. In these environments, teams made up of providers, nurse case managers, medical assistants and other allied health professionals work collaboratively to help patients meet health goals. Healthcare professionals are often encouraged to work at the top of their license, freeing up providers to do tasks only they can do. In turn, a cascading "top-of-license" approach flows throughout the rest of the team – including medical assistants.
Examples of ways that medical assistants can work at the top of their credential include
stepping into the role of a flow manager, running team huddles, preplanning patient visits
and completing various health screenings. Some organizations are now considering their
most experienced medical assistants for the roles of a scribe, health coach, patient navigator,
population health manager and patient care coordinator. As medical assistants broaden
their skill set, there will be significant pressure to perform at a higher level in the areas of
professionalism, informatics and performing clinical tasks.
A time to shine
Recognition of medical assistants is at an all-time high and the role of medical assistants is expanding. As we enter this new era of healthcare, now is the time for medical assistants to shine. To demonstrate they are up for the challenge by exuding professionalism. And to validate their knowledge by becoming certified and investing in continuing education opportunities.
Content shared from the National Healthcare Career Association
Learn more: