Medical Assisting Career Description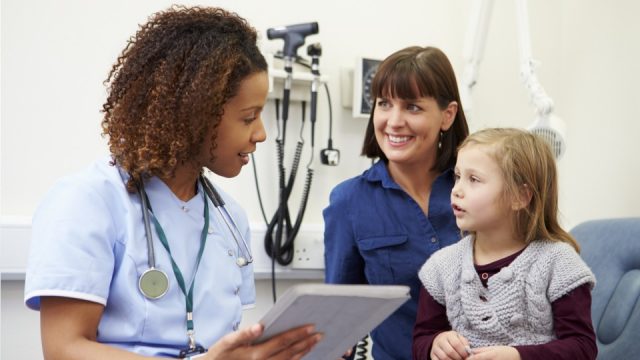 A Medical Assistant is responsible for completing administrative and clinical tasks for healthcare facilities and providers. Additionally, these professionals take and record confidential patient information using Electronic Health Records, only discussing this information with other professionals who are helping to treat a patient.
"One of the greatest parts of entering medical assisting is that this career in healthcare can be an entry point to other nursing and patient care positions," a Certified Medical Assistant in South Carolina, said.
Education & Training
To become a Medical Assistant, a professional is typically required to graduate from a post-secondary education program such as Sumner College to obtain a certificate. This takes 7.5 months to complete.  In some states, there are no formal educational requirements, but many employers prefer to hire Medical Assistants who have obtained certification.
Usually education requirements depend on the state, but most require at least a technical diploma.
Advancement
To advance in a career as a MA, a person can continue their education and learn a specialization. Alternatively an MA can advance by moving into a team leader or supervisory role.
So, in the field as a Certified Medical Assistant (CMA), some professionals choose to pursue additional education, perhaps earning an Associate's Degree. Others develop specializations, such as becoming an Administrative Medical Assistant, Clinical Medical Assistant, Ophthalmic Medical Assistants or Podiatric Medical Assistant, and move into leadership roles.
Experience & Skills
To become a successful Medical Assistant, professionals should be able to use Electronic Health Records to record patient history and data, measure vital signs and help physicians perform patient examinations as needed. Medical Assistants must possess important technical skills so that they can operate basic clinical instruments such as stethoscopes, blood pressure monitors, syringes and needles. They should also be able to give patients injections or medications (as directed by a physician and as permitted by State law), schedule appointments and prepare blood samples for laboratory testing.
To perform the necessary responsibilities, MA's need to know medical terminology, ICD 10 codes, basic pharmacology, how to draw blood and how to take vital signs.
Personality
Medical Assistants should possess strong interpersonal and analytical skills, as patients need to be able to discuss personal information and problems with these professionals. They should also be detail oriented, and able to accurately record and relay patient information/data, as well as to collect data/results and code a patient's medical records for billing. And empathy is the most important characteristic.
Lifestyle
Most CMAs work full-time, and many work evenings, weekends or holidays to accommodate patients and to ensure that all shifts are covered within facilities that are constantly open.
A Medical Assistant's day is usually very busy. They are usually the patient's first point of contact with the healthcare facility.
Employment
There's no better time to beginning a path toward becoming a Medical Assistant than now! With Medical Assistants having held about 634,400 positions coupled with a projected growth of 23 percent over the next decade, this profession has proven to become increasingly in demand.
With the majority working in primary care facilities, a steadily growing sector within the healthcare industry, the highest employing facilities of Medical Assistants are the offices of Physicians, state, local and private hospitals, outpatient care centers and the offices of Chiropractors.
Earnings
There is great salary potential in a career as a Certified Medical. Assistant. For example, the median annual wage for someone in the role was $34,800, whereas the top 10 percent made more than $48,720. While the lowest 10 percent made less than $25,820 there exists great potential for raises and advancement.
Additionally, the highest paying employers include outpatient care centers, state, local and private hospitals, the offices of physicians and chiropractors.
Some content inspired by Careers in Healthcare.
Learn more about Medical Assistant careers: