Associate Degree in Nursing
The Associate Degree in Nursing Program at Sumner College is the only program in Oregon and Washington State that does not require prerequisite coursework.  Traditional prerequisite courses are embedded in our 24-month program, allowing you to start working as a registered nurse in less time.  We allow students who have completed college-level coursework at other institutions to transfer up to 25% of their credits. Each credit transferred reduces your tuition cost.
Let's talk about our numbers. Our retention rate for the last reporting year is 99%. Yes, 99% of those who started our Associate Degree Program in the last reporting year graduated. Our graduates median starting salary for the current reporting year was just over $36.00 an hour; which is a median starting salary of over $76,100 a year.
If your Dream is to become a registered nurse, we can help you get there. While most schools are only interested in your GPA, we are interested in you. Your acceptance is based on a combination of test scores, a panel interview, and essays that allow you to tell us your story.
Ready to take the next step? Download an Information Packet and Reserve a Spot to attend an upcoming Information Session.
Dream It. Do It. At Sumner College.
What Sets us Apart
Multiple starts throughout the year
24 Month Program
99% Program Retention
Over 100 Clinical Sites
24 Students: Average Class Size
No Prerequisites Required
Our Program
Associate Degree in Nursing Program
Sumner College is committed to providing excellent care to individuals, families, and patients in the community through the development of professional nurses. Through a strong theoretical and clinically based program, our students receive the skills and education necessary to provide the community with evidence-based quality nursing care. Graduates of Sumner College will be prepared to engage in best practices through critical thinking, interdisciplinary collaboration, and strong community relationships.
Our program is approved by the Oregon State Board of Nursing (OSBN) and the Department of Education. We are authorized by the Office of Degree Authorization (ODA) to award degrees, and accredited by the Accrediting Bureau of Health Education Schools (ABHES).
If your Dream includes a Bachelor's degree in Nursing – we've got you covered. Our RN to BSN program is designed to allow our ADN graduates to continue their education and earn their BSN in just 13 months. The RN to BSN program is 100% online, offering the opportunity to start your new career while furthering your education.
If you are ready to take the next step, we are here to help you Do It.
Program Information
Application Fee: $200
Lab and Technology Fee: $4,300
Program Tuition: $53,120
Graduation Fee: $40
Total Cost of Program: $57,620
Career Outlook
Registered Nurses
The field of nursing is an occupation that has exploded in recent years and is poised for continued impressive growth. According to the Bureau of Labor Statistics' Occupational Outlook Handbook, employment as registered nurses is forecasted to rise by 12% from 2018 to 2028, much faster than the overall average for all jobs. Equally important, nursing is an occupation that pays comparatively well in the United States.
Using occupational data from the Bureau of Labor Statistics, the national annual wage is $75,510, according to BLS, much higher than the annual salary for all occupations. Oregon is ranked 4th in the nation in which registered nurses earn the most:
California: $106, 950
Hawaii: $98,080
Massachusetts: $92,140
Oregon: $91,080
Our own graduates median starting salary within the first two weeks of employment is over $76,000 a year (2020-2021 reporting statistics annualized).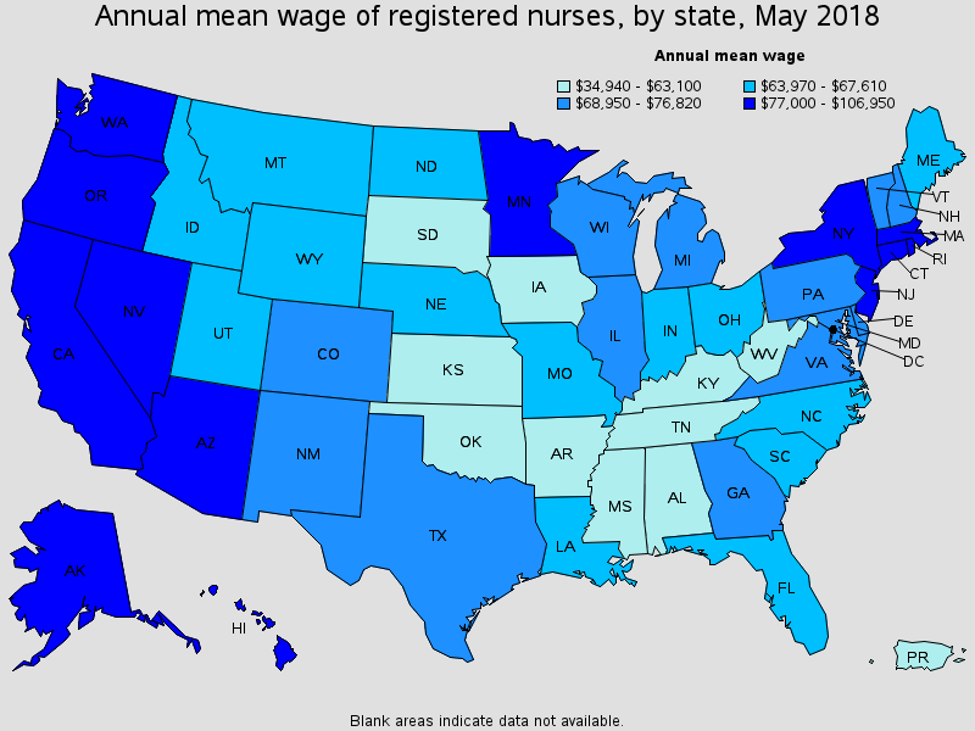 Where Grads Work
PeaceHealth
Providence
Oregon State Hospital
The Portland Clinic
Metropolitan Pediatrics
Cedar Hills Hospital
Skin by Lovely
Vancouver Clinic
Oregon Health Authority
Salem Hospital
Sunset Surgical Center
Prestige Care
Fresenius Medical Care
Legacy Health System
Vibra Specialty Hospital
Clark County Jail
Santiam Hospital
Broadway Medical Clinic
Metropolitan Pediatrics
Coffee Creek Corrections
Pacific Specialty and Rehab
Gentiva
Hillsboro Pediatric Clinic
West Hills Rehab
Kindred Home Health
To find our more about our program, download the Associate Degree in Nursing Information kit below and Reserve a Spot to attend an upcoming Information Session.
Over 1,200 Nursing Graduates in 10 years
Why Sumner College?
No prerequisites required to apply
Small class sizes foster exceptional learning environments
99% Program Retention; 2020-2021 reporting year
Offering career-focused education since 1974
Program is designed to be completed in 24 months
Hands-on program promotes strong critical thinking skills
Over 100 Clinical Sites offer a broad range of learning experiences
Strong reputation in the area for graduating nurses competent in the field
Year-round program offers multiple cohort start dates
Emphasis on teamwork and collaboration
Financial Aid for those who qualify
Theory courses taught by MSN prepared Nurse Educators
Attend an Info Session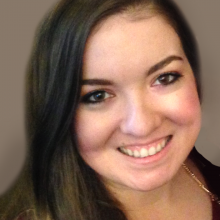 Lindsay L.
RN | Registered Nurse
"Nursing is a promising career with lots of options and opportunities for growth."
Read Full Spotlight
Previous Testimonial
Next Testimonial